I should have known that as soon as I wrote that I'll update this coming weekend, there would be absolutely no chance what so ever that I would. So sorry about that.
I'll begin with the promised news. On the 7th of September I will be getting my long hair (which hasn't been cut since 2000) cut off and the beard that I've had since the age of 18 shaved off, all in the name of charity!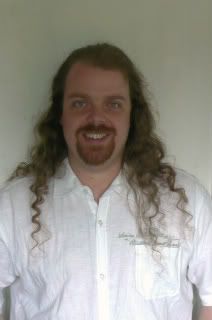 Also know as 'The Hairy, Scary Man' thanks to my favourite t-shirt which has this design on it.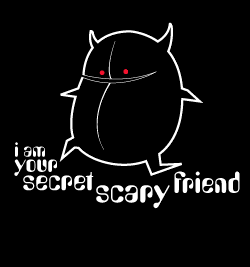 The cause in question is to raise funds towards
building schools
for the
Dalit
people in India. I have set up a
Facebook
group
with more details about my temporary madness and which will contain many pictures of my hairless state after the event. Details for sponsorship are on the Facebook pages as are details of where I'll be doing this, so any visitors are welcome. If you want to know anything more about the event or more about why I'm doing this then please comment here or e-mail me.
On other news, yesterday was the
Mathew Street Festival
in Liverpool which I've finally managed to get along to see. It usually seems to happen that I'm working when its on and so can't get to it. Technically, I was working yesterday but finished at 08.00 so I was able to stay up and after a quick shower and change of clothes head back into Liverpool with Anna.
Our first port of call was the
Tate Gallery
on the Albert Dock for the
Gustav Klimt
exhibition. Really enjoyed the exhibition even if some of his more famous pieces (such as
'The Kiss'
) are not there because they never leave Vienna due to their fragile condition.
After the exhibition we wandered up into the centre of Liverpool to see some of the festival and to look for some more of the
Superlambanana
sculptures
dotted around the city. The weather was perfect, so wandering from music stage to music stage amidst the crowds of people was i
ncredibly
pleasant and relaxing. It also helped that our route took us past the my favourite comics shop which meant that I could pick up the 'Brief Lives' Sandman graphic novel as my anniversary present from Anna.
On the way home, we dropped in on my sister and got to see her wedding video and look through the official photographers pictures of the day. I was horrified to see that on the video, during the ceremony, you can see me over Claires shoulder grinning like a loon. Ok, it was a very proud moment seeing my little sister getting wed but even so I could have held a little decorum, surely ;)
And so then back home and an evening catching up on tv which having been up since 4pm the previous day really was all I had the energy for.
Definitely a day very well spent.
And to finish, a meme pinched from greygirlbeast.
Go
here
(UK) or
here
(US) and see what was on the top of the charts on the day you were born and every birthday thereafter. Learn just how astrologically-musically lame your life has been. If you want, add in your own favorite No. 1 hit single of that year, wishing that your birthday had been cool enough to have that song be #1. Share your findings with your unsuspecting friendslist. Put it behind a cut.